"The beautiful and inventive Guadalquivir does not pass through Paris is a delightful work that combines avant-garde and traditional flamenco. And causes standing ovation." -Demari
El Guadalquivir no Pasa por París, premiered at the Flamenco Festival in Helsinki, concerns different ideologies in the history and development of flamenco dance. There are two opposing tendencies in particular review: the traditional tendency of women´s dance in Escuela Sevillana de Baile, and the avant-garde dance strongly associated to Vicente Escudero.
The music is composed and played by José Torres, known for his freshly renewing instrumental flamenco. David Lagos, one of the most respected flamenco singers in our time, offers his strong voice to the performance.
Choreography abd script: Maija Lepistö
Dance: Maija Lepistö
Vocal: David Lagos
Guitar: José Torres
Music: José Torres
Lyrics: traditional and David Lagos
Cantiña's choreography and aesthetics: Rocío Coral
Animation: Tapio Ranta
Premiere: 7.2.2013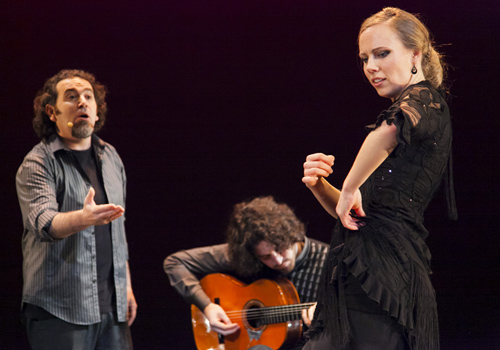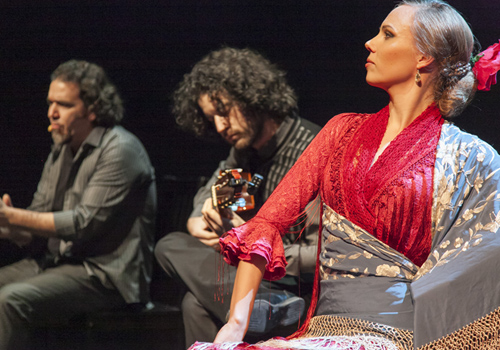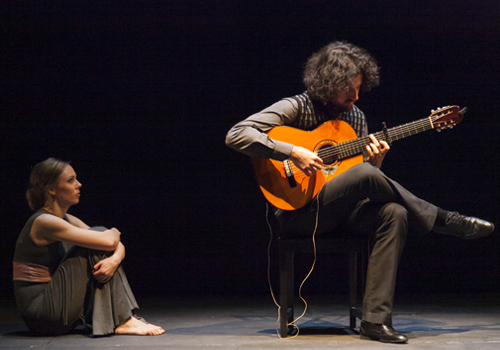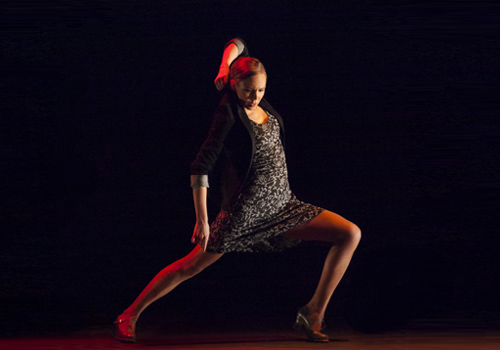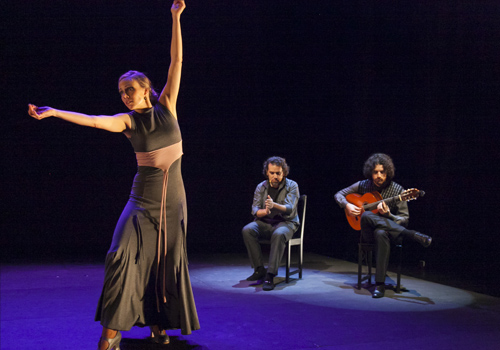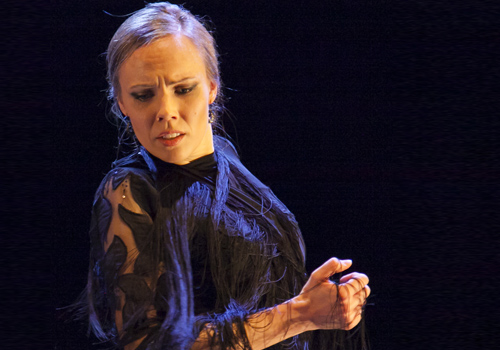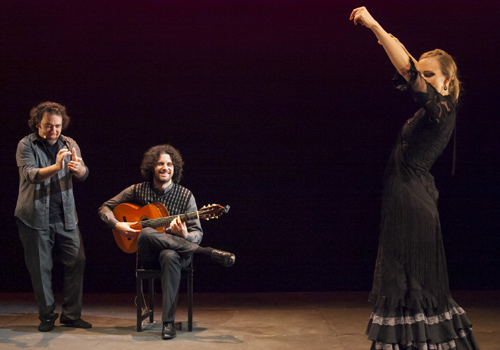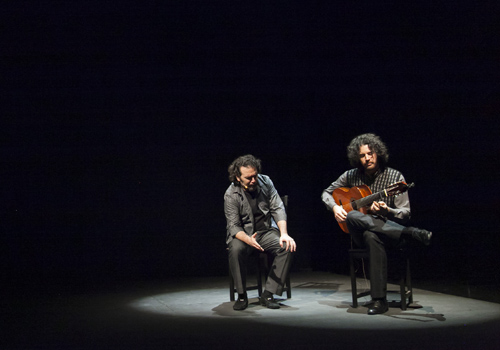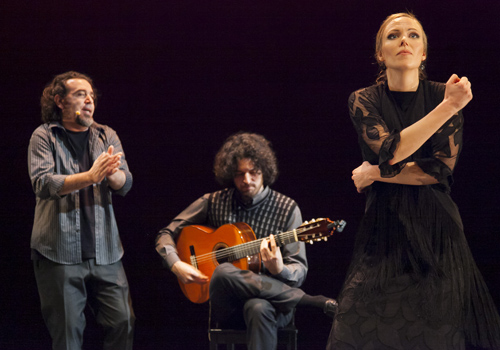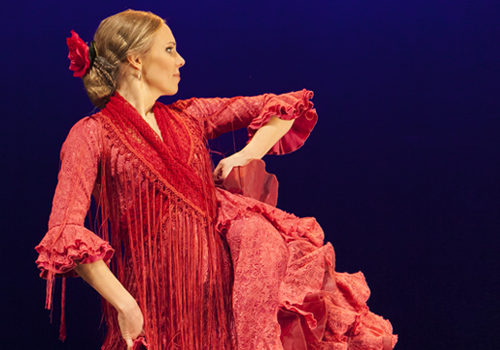 From the press:
"You can hear the audience at the full theatre saying softly olé from time to time. Maija Lepistö's choreography begins with a traditional Sevillian style dance. Here everything is precisely defined from hand positions to the colors of the accessories and bata de cola -dress. The dancer is accompanied by Spanish song and guitar. The atmosphere takes you to Guadalquivir, the second longest river in the country, which flows through Seville. Then we move to somewhere in Paris. Lepistö is dancing in a stylish jacket and a short skirt. Later, the music changes to train noise. This kind of flamenco was made in the 1920s by Vicente Escudero, a dancer and painter who got influences from cubism and surrealism. He surprised by dancing with engine sounds. At the time the audience did not understand him. Today, the public in Helsinki understands. The beautiful and inventive Guadalquivir does not pass through Paris is a delightful work that combines avant-garde and traditional flamenco. And causes standing ovation."  Sari Saloranta, Demari, February 14, 2013
MAIJA LEPISTÖ | info@maijalepisto.com