Lepistö's debut as a choreographer originated from a desire to explore various Spanish dance and music traditions. Choreographed for a group of eight dancers, the work introduces the Celtic and pagan cults of northern Spain as well as the religious traditions of the south through dance and music.
Choreography and direction: Maija Lepistö
Dance: Tove Djupsjöbacka, Suvi Helin, Maija Lepistö, Anna Lipponen, Maura Martin, Sampsa Peltonen, Anu Silvennoinen and Kati Vyyryläinen
Lighting design: Helena Roivainen
Audio editing: Ilari Suonpää
Premiere on October 25, 2003
From the press:
"The choreography was wandering and going, full of fun jumps and other details, suitable for witches. — Aquelarre flamenco is a brave act and a great first work from Lepisto." Milena Urmas, Letra (magazine of the Helsinki Flamenco Association) 4/2003.
"Lepistö combines Galician folk dances with Andalusian flamenco. Aquelarre flamenco is a miniature play in which the scenes are tied together well and the story goes on. — Superdramatic music roars, in the background there is a giant Jesus hanging on the cross and women in black make a gloomy minimalist unison. Kind of perverted and fascinating! — I have to say that there are really good flamenco dancers in Finland who have an attitude in addition to technique. Choreographers also seem to have the courage to break boundaries and try unorthodox solutions. Flamenco is no longer considered sacred and intouchable, which is good." Jussi Tossavainen, Helsingin Sanomat 27.10.2003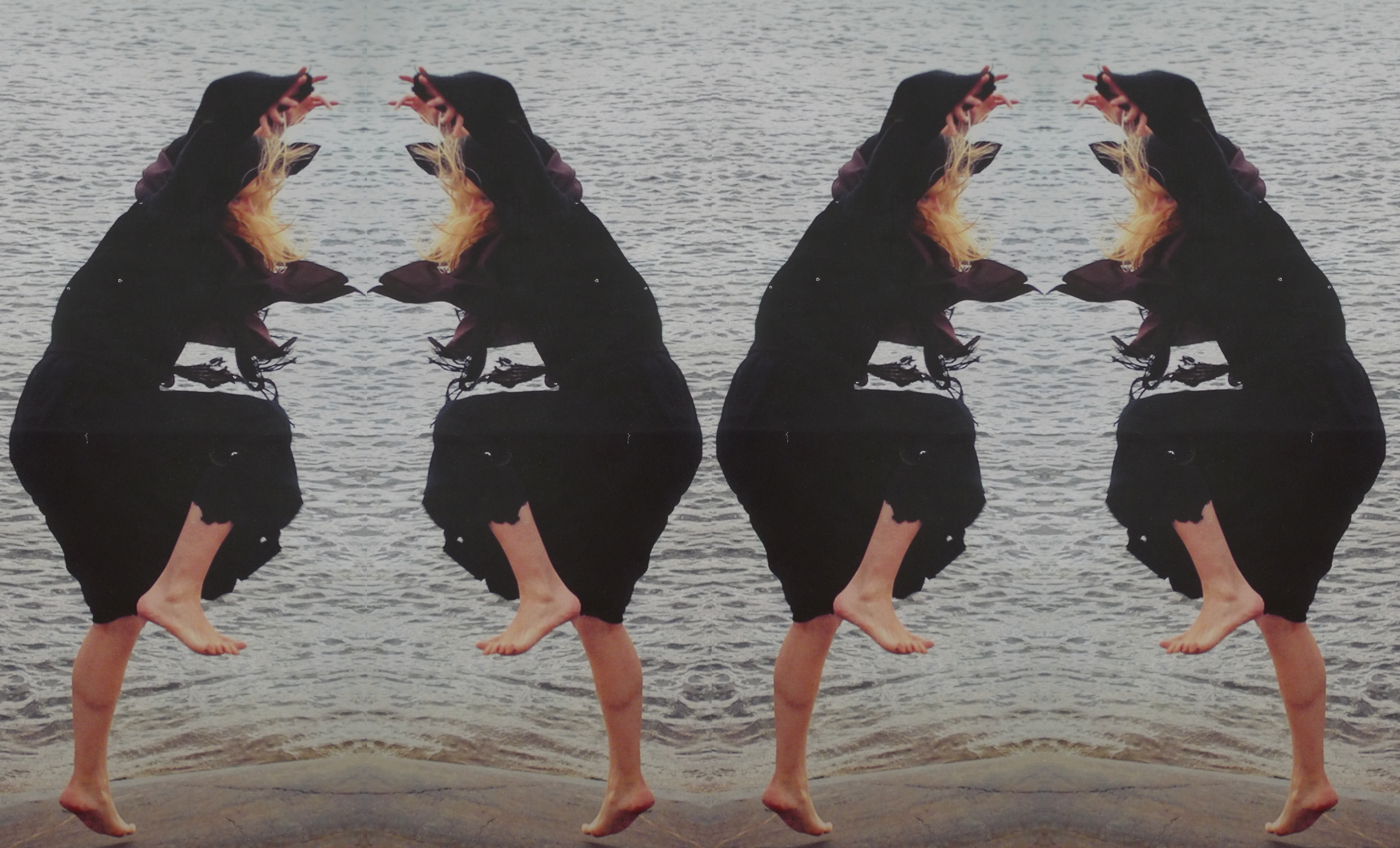 MAIJA LEPISTÖ | info@maijalepisto.com